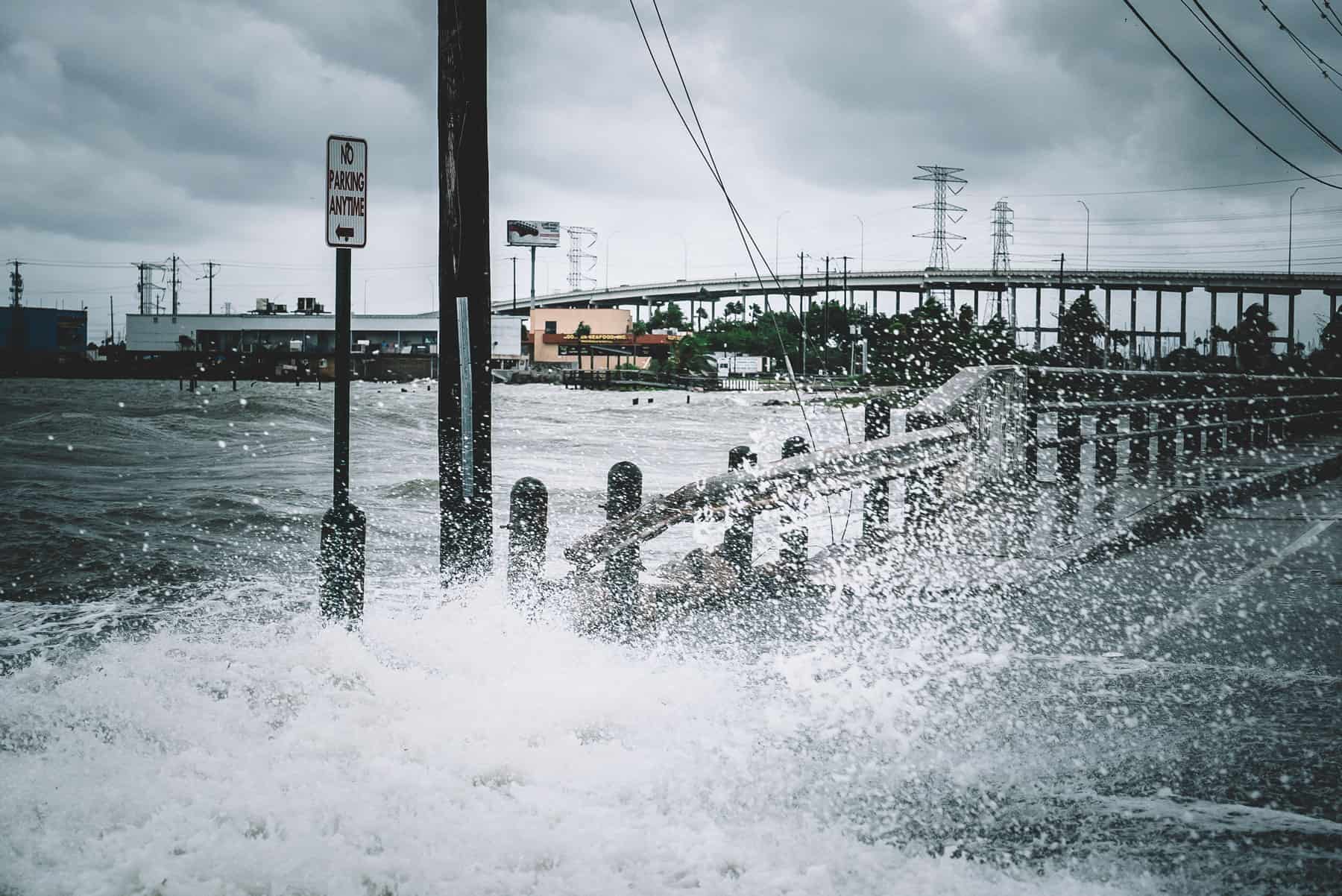 Hurricane Damage
Being in the path of a hurricane is frightening in many ways – not just for your personal safety, but for your property. After all, you can evacuate, but you can't take your business with you. That's why it's essential to be prepared if your business or other property is in the path of a hurricane or if you live in a hurricane prone area.
Hurricane damage can be tremendously difficult to deal with and while your safety is the most important, your property and subsequent insurance coverage is the next thing to deal with – which can be daunting when you've just lived through a dangerous natural disaster. But there are solutions available, and we're here to help.
What Happens During A Hurricane
A Hurricane is a combination of high winds that can destroy power lines and most structures and the pouring rain that causes flooding and extensive water damage. Hurricanes can literally level buildings and tear off roofs, and there can also be several types of damage than can remain unseen until they reveal themselves at a later date, such as weakening of the building's structure due to wind battering & buffeting, and hidden water intrusion behind building envelopes forced in at seams and wall penetrations.
There can also be HVAC damper, duct work and elevator shaft damage that can go unnoticed until it's too late. Doors and windows can seem unharmed until they start leaking at the next rain event.
There's a wind scale that explains which types of hurricanes do the most damage, from category 1 (very dangerous) to category 5 (catastrophic damage will occur and the whole area may be uninhabitable for days if not longer, not to be confused with category 4 when catastrophic damage may occur).
And while not as powerful as hurricanes, tropical storms can be incredibly destructive, so don't discount the need for hurricane preparation if one is headed your way.
In fact, category 4 or 5 hurricanes don't just destroy the areas they hit, they've been proven to lower production and increase unemployment in the United States. The effects of hurricanes make them one of the most difficult – but essential – natural disasters to plan for and they can cause more damage than earthquakes, wildfires, or tornadoes.
While not as powerful as hurricanes, even tropical storms can be incredibly destructive…
In fact, while both involve extremely high winds, hurricanes are considered more risky and have more potential for long term property damage than tornadoes because of the flooding that can cause long term issues and make it impossible to return to for long periods of time.
Some of the costliest hurricanes were Katrina, Harvey, Maria, and Sandy (although the total costs of hurricane Florence are still to be determined). The damages caused by these hurricanes number in the millions if not billions – but if you live in a hurricane zone, don't be frightened by these numbers – use them as motivation to prepare well and get your insurance, documentation, and plans in order, and that includes learning more about what public adjusters do and how they can help deal with insurance claims in the aftermath of a hurricane.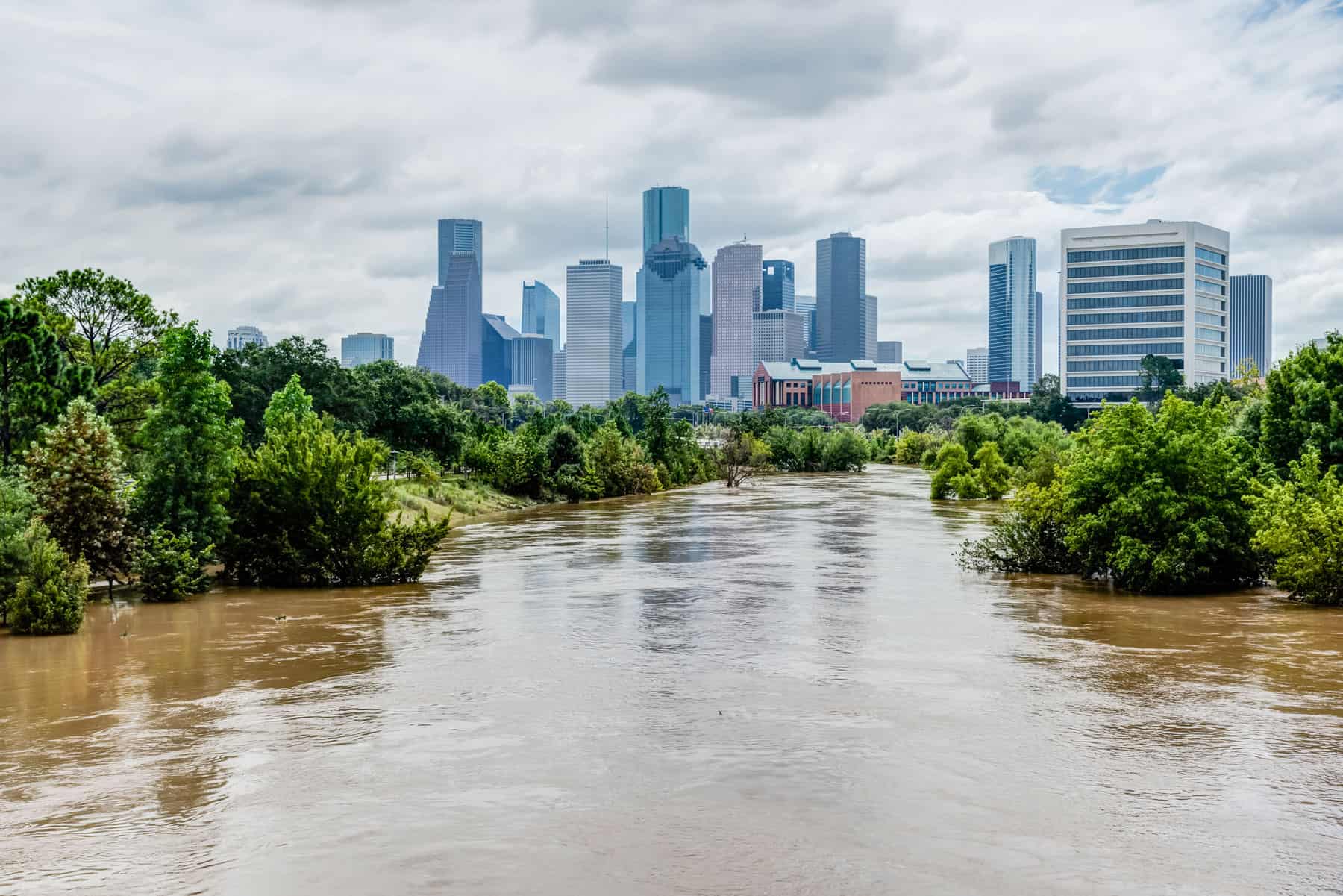 Being Prepared For A Hurricane
It's estimated that 1.2 billion Americans live in coastal areas at risk of hurricane damage, so if you live in one of these areas, it's essential to be prepared before disaster strikes.
Of course, this includes knowing when to do when you are directly in the path of an incoming hurricane or tropical storm, but the further ahead you can plan the better the final outcome will be.
Understanding how and when to evacuate, stocking up on supplies (including what you need to prepare your property, such as plywood boards for the windows), and more is absolutely essential. Securing the outside of your property and moving any vehicles indoors if possible is also key.
Another more advanced hurricane preparation technique is to document everything in your house before anything happens to it. Fortunately, that's relatively easy to do with a smartphone – just walk through your house or other buildings you may own and take video and detailed pictures of everything (interior and exterior).
This can extend to vehicles and other assets as well; anything and everything that could be damaged by a hurricane should be documented.
Understanding how and when to evacuate, stocking up on supplies, and more is absolutely essential.
It's better to be on the side of caution in this regard – you can never have too much documentation. Be sure to scan any important documents too.
And if you have to evacuate because of hurricane, make sure you take the hard drive or flash drive the documentation is on with you, and back it up in the cloud (Dropbox, Google Drive, iCloud storage) as well.
Documenting everything now will save you a lot of trouble and hardship in the long run, and make the job easier for you and your public adjuster to deal with your insurance company in the future.
In fact, not documenting can cost you hundreds and thousands of dollars – so there's no reason not to do your due diligence long before a hurricane hits.
Take into account that insurance companies have different policies for "named" storms. Be aware that the federal government pays up to 60% for hurricane damage via FEMA, the Department of Housing and Urban Development, and the U.S. Army Corps of Engineers, and the state and local governments may assist as well. While that's helpful, this aid may take a long to arrive and it leaves you and your insurance company to come up with the rest.
And that is easier said than done, which is why you should be familiar with what a public adjuster does and have the contact information for yours on hand before a hurricane strikes.
What Is A Public Adjuster?
Receiving the proper value for your property from an insurance company may take a lot of time and effort; in fact, it may become a full time job which is the last thing anyone has the time and experience to properly deal with when they are recovering from the trauma of a hurricane.
Which is the last thing anyone wants to deal with once they have lived through the destruction of a hurricane.
It's essential to understand that public adjusters advocate solely in your best interest, not the insurance company (they have their own adjusters). Which is why it is so important to work with your own adjuster to ensure that you get the proper indemnification for your lost and /or damaged property.
What's more, dealing with insurance companies can be a full time job in and of itself which can bring a lot of stress. This is the last thing you need when you and your family and /or business are recovering from a natural disaster.
If your insurance agency or broker say that you don't need a public adjuster, reconsider.
As much as they may sincerely want to help, they have no pull or control over the claims process. In addition, they will not help you do the physical inventory that will be required to process your claim, they will not be involved with gathering any rebuilding or repair estimates, filing a business interruption insurance claim, or assigning dollar values to property or items you have lost in any way.
Studies have shown that when public adjusters are involved in the insurance claim process, insurance companies pay more in claims.
If you are concerned about yet more expenses, know that most public adjusters work on recovery basis, and they do not cost you anything up front. A public adjuster takes a percentage of your insurance payout in exchange for managing the complicated and time consuming process and ensuring you get what you deserve.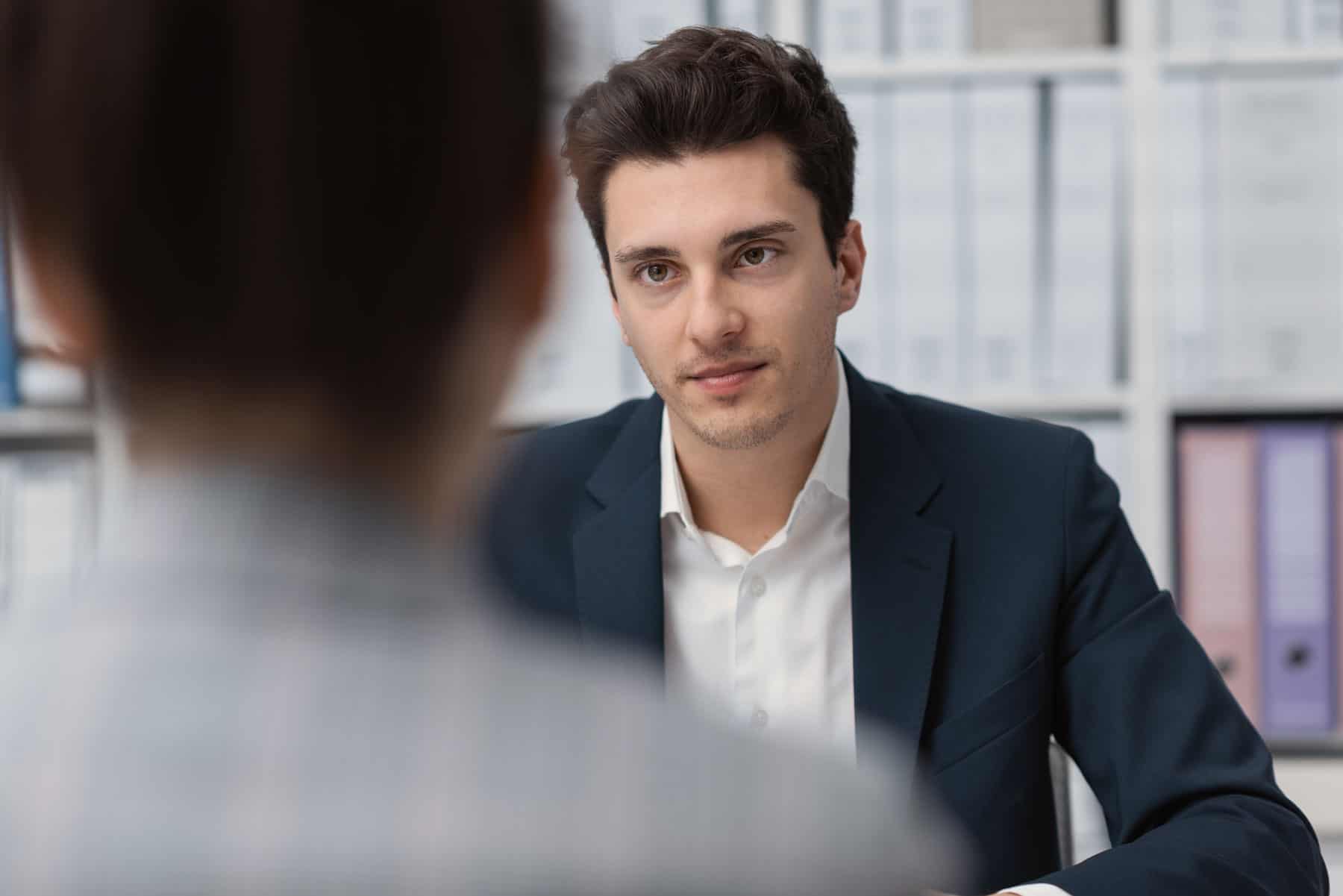 When Do You Need A Public Adjuster?
After you have been through a hurricane or similar disaster and are dealing with property damage. It's important that you have someone on your side and representing your best interests to ensure that you receive what's fair and due under your insurance policy.
Of course, most people do not know what a public adjuster is or what they do until after a disaster has happened and they've already begun dealing with their insurance company.
Our public adjusters are experienced experts in policy interpretation to help you obtain the fairest settlement possible within the policy limitations.
And while you may think you can handle it yourself, that can be a very expensive and stressful lesson to learn while you're still dealing with the after effects of a natural disaster.
Chances are that you are not well-versed in the intricacies of insurance policies, and why should you be? Imagine handing your tax information to the IRS and wait for them to give you a refund or a bill. Most will seek a tax expert to get the proper legal deductions and then send their tax information off to the IRS. Relax (as much as you can) and let the professionals handle it.
And know that a public adjuster is has access to whole network of professionals including forensic meteorologists, construction consultants, structural engineers, roofing engineers and building envelope experts who know how to identify and quantify the proper scope of repair and the cost to properly restore your property.
What To Do Post-Hurricane
So the worst happened and once you are sure that you and your loved ones are all safe and in good health, the next item on the list is to assess your property and talk to your insurance company and a qualified public adjuster.
It may be wise to speak with a public adjuster first, before consulting your insurance company.
Moreover, pay close attention to the details. While you may not have had the roof torn off your place of business, or had to deal with flooding, minor damages like a small tear in the roof can result in water damage, mold, and other long term issues that may not seem particularly problematic at first.
Preparation Is The Key
Living through and having your business in the path of a hurricane is scary, stressful, and can be costly. Therefore, if you live in an area that regularly experiences hurricanes such as Florida, Texas, Louisiana, North or South Carolina, Virginia, Alabama, Georgia, Maryland, Delaware, and Washington DC., you should be especially aware of all the steps you need to take and all the preparations you should make in advance.
Everything from keeping plywood to cover windows to extensively documenting everything to keeping important documents ready to go in the event of evacuation to (of course) keeping the number of a public adjuster on hand will help you deal with challenging events like hurricanes, especially if you are a REIT, commercial property owner, risk manager, facility manager, contractor or other type of property owner.
The effects of hurricanes can be devastating in the short term, but hurricanes don't need to cause lasting financial damage in the long term if you plan ahead. And we're here to help, so contact our team of experienced public adjusters.
Our condo association suffered a loss from Hurricane Irma and we filed a claim a week later thinking we would have no issues as it's a Hurricane it's pretty cut and dry. Well it was far from that. Our insurance company stalled and stalled for 8 months and thanks to Paramount working diligently on our claim they secured us with a 2.1 Million dollar settlement just four months later. Thank you Paramount
Mike W.
Florida Board Member